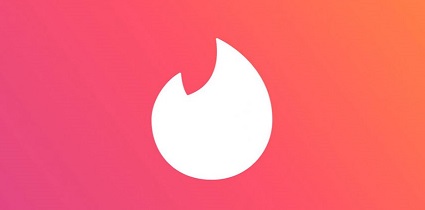 Tinder Plus
| | | |
| --- | --- | --- |
| Duration | Costs per Month | Total |
| 1 Month | 9.99 USD / Month | 9.99 USD |
| 6 Months | 5.83 USD / Month | 34.99 USD |
| 12 Months | 4.58 USD / Month | 54.99 USD |
Tinder Gold
| | | |
| --- | --- | --- |
| Duration | Costs per Month | Total |
| 1 Month | 14.99 USD / Month | 14.99 USD |
| 6 Months | 8.83 USD/ Month | 52.99 USD |
| 12 Months | 6.92 USD / Month | 82.99 USD |
Tinder Gold is a new upgrade, available to Tinder users. At it's most basic, paying the Tinder Gold price allows you to look through the profile pages of other users, who have already 'liked' yours. These users are in your area, so there's much more scope for dating.
For users, the Gold upgrade is a good one. While it might have kicked off as a dating app, Tinder is mainly used by those looking for hookups. There are some users on the lookout for relationships, but the majority are looking for something fun and commitment-free.
Tinder Gold adds another layer to that level of instant gratification. By being able to see who, from your area, has liked you, the odds on the date going in the right direction are much more in your favour.
However, Tinder Gold comes at more than the regular monthly fee. If you're unsure as to whether it's for you, and how much is Tinder Gold, we've put together some information that should give you an answer to the question 'is Tinder Gold worth it?'.
If you are interested in the in depth analysis, read our Tinder Review!
Premium Benefits
Although it only came out in 2017, Tinder Gold has attracted millions of users. It was preceded by Tinder Plus and if we're going to see if the Tinder cost users will have to pay for Gold membership, then that's where we have to start.
Tinder is a free service, but Tinder Plus requires a subscription. With the basic app, you are restricted to a set number of profiles you can look at, in a day. When you pay the Tinder Plus cost, you can use unlimited swipes in your quest for a date.
However, it's not just about having more swipes than you know what to do with. When you use Tinder Plus, you also get the chance to use a 'superlike', which is the best way to get someone's attention.
When you use the superlike function, your profile is highlighted with a blue border and a star, letting the other user know that you don't just like them, you superlike them! While users of regular Tinder can send one of these a day, Tinder Plus lets you send up to five.
Need an icebreaker to be successful on Tinder? Here are the top Tinder openers for you to use!
On top of that, there's the Tinder Boost function. This can be used to your advantage, by getting your profile in front of more users, for half an hour. Tinder reckons this can increase success rate chances of finding a match by up to ten times than basic Tinder.
Tinder Plus also gives you the option to 'rewind' swipes, in case you've made a mistake or want to reconsider your choice. In addition, you get access to a Tinder Passport, which allows you to swipe on users from anywhere in the world, not just your locality.
Where Tinder Gold has the edge is in being able to see who likes you. Using the Tinder see who likes you function, gives you the upper hand in the dating game. Scroll through the list of people who've already expressed an interest in you, like them back and see what happens.
Tinder hacks
If you're considering going for it but want to know about the price for Tinder Gold, then take a look at the table. While the price is a bit of a leap from the usual Tinder monthly fee, you do get an awful lot more for your money.
However, there are ways to save on spending. While there's no Tinder Gold trial option, it is possible to use it for nothing. Subscribe to Tinder Plus and, the next day, upgrade your membership to Tinder Gold status.
Wait until the monthly cycle is about to finish and then cancel your Gold membership. This way, you've used the service for a month, for nothing and, if you want, you can reinstall it in the same way.
While Tinder hacks like these might seem a good idea, they do rely on you having a good memory. It can be better to pay the full Tinder payment and enjoy the service for as long as you want to, without having install and uninstall things.
Cancelling your subscription is easy and can be done through the Subscriptions link on your iTunes or Apple Store account.
However, there is some confusion around the Tinder Gold price, leaving some people wondering why does the Tinder price vary. In New Zealand , the Tinder monthly fee is very reasonable, as long as you're a teenager or in your twenties.
Once you turn 28, the Tinder price difference was set to almost quadruple. The company said that this was because younger users had limited funds, while older ones enjoyed greater disposable income.
Tinder was taken to court on the basis of age discrimination and eventually settled out of court. The Tinder price based on age policy was overturned and now the price for Tinder Plus and the price for Tinder Gold are the same for users of all ages.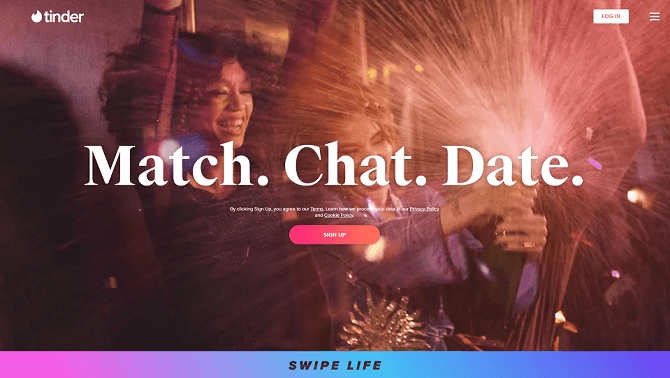 Conclusion: Is Tinder Gold worth it?
In terms of getting what you want out of a dating app, the answer is yes. However, there are a few quibbles, when it comes to the little extras.
Members can use the superlike feature, up to five times a day. If you run out of likes, you can pay the Tinder sup like price and buy more. The same goes for Boost: pay the Tinder Boost price and you can buy more boosts, to increase your reach.
Some might argue that these should be included in the subscription fee, rather than costing you more once you've reached your maximum allowance.
Another question that's been on the lips of regular uses is 'did Tinder price go up'? The answer is, unfortunately, yes. The Tinder price options for the Boost service have noticeably increased and not everyone's pleased about it.
The theory is that too many people had worked out how to get matches on Tinder, using the Boost service. How does Tinder Boost work? It simply makes your profile the most noticeable in your area, generating more interest.
Many people, however, don't have the money for regular boosts. Raising their cost, while it does lead to an overall Tinder Gold price increase, means that you don't see the same old boosted-faces, time and time again.
So, is Tinder Gold worth it? It's a great way of meeting and dating, but it's worth keeping an eye on the cost, as it seems more subject to change than other sites of the same kind.