Companionship for seniors is one of the most crucial elements of a new relationship when they finally feel like they've met "the one". That's why online dating services for people over 50 specialize in building partnerships based on compatibility and realistic matchmaking. 
The nature and drive for relationships can drastically change as you get older when your interests mature alongside yourself. Friendship, companionship, and shared values become even more important.
Read on to find out what values in a relationship most seniors are looking for after 50, as well as how you can best determine what is most important to you as you get older.
What are people looking for in their 50s and older?
The dating scene for 50 year-olds and up shifts from looking for a partner who will help you build a life together to finding a soulmate that will also be your best friend. Finding love later in life is about companionship and having someone who will be with you as you get older.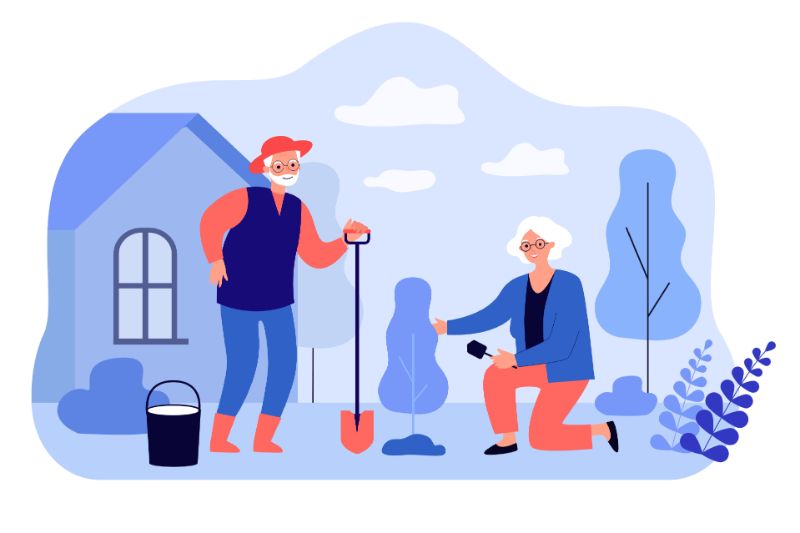 Sex and intimacy are of course still important, but you can expect that senior dating will shift to focus on aligning you with someone that shares your hobbies, beliefs, and more. This is to say that you are looking for a friend and partner more so than a lover. 
As you get older, especially well past fifty, having someone to keep you company and to share experiences with will become more valuable to you than physical intimacy. Of course, there is still emotional intimacy, but the point here is that seniors want someone to be with.
Of course, not just anyone, but someone that really is a great fit for them, their experiences, and how they view the world. This can also mean sharing the same goals, but it's important to also be able to be with someone who is okay with you each pursuing something unique.
Introspection and honesty: finding out what you want
If you are intent on finding love again, or perhaps for the first time, as someone who is older in life, you really need to first understand who you are and what you want in a relationship. The more insight you have into your own wants and needs, the better off you will be.
First, you have to ask yourself if you are ready for a relationship or not. Some people may be looking for love again after having lost a spouse and may be feeling undecided. It's really important to figure out if you are comfortable and ready to try dating again before you start.
Other people may be looking for friendship rather than a full on romance, treating senior relationships as a kind of friendship dating to find a new best friend. 
You also need to know what kind of love you want to have with someone as you begin to look if you want to have a healthy relationship without any surprises.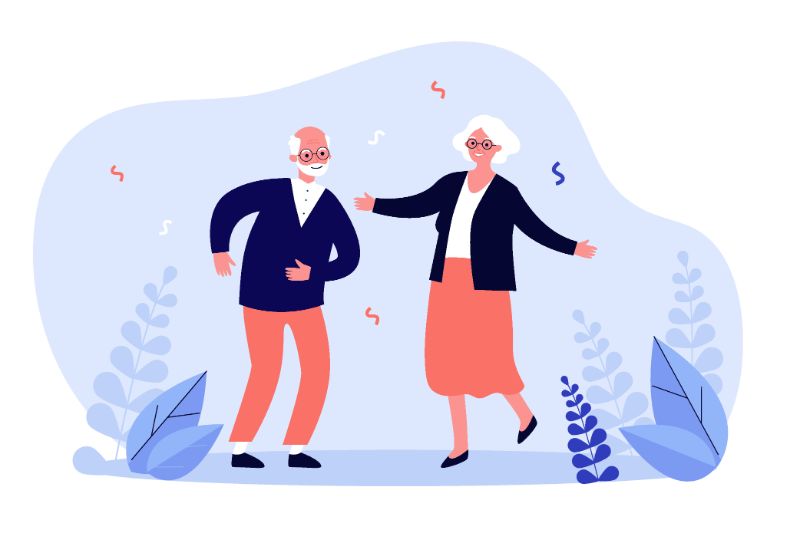 Do you want someone who takes care of you, or do you want someone to take care of? Is it more important to you that the two of you are sexually compatible, or are you more interested in finding a friend to share precious moments with?
Of course, you also need to weigh what your own interests are and whether it's vital for you that your partner shares these interests or have their own. You also need to decide if you want to share life goals or if you don't really mind either way.
Next, you need to think about where you see yourself in the future. It can either be in five years time or 20, but you should consider what kind of role a partner would have with you in the long run.
After that, consider the type of person you want to date. Think honestly and openly about what an ideal partner would be like: their tastes, body type, interests, goals, situation, and so on.
Knowing all of this in advance will make your experience looking for a partner after 50 much, much easier. Whether you look online or in person, this will really streamline your search.
Steps to find companionship for people over 50
For anyone in their own midlife or later stage of life, you may be feeling a little curious about what steps to follow to ensure a solid dating experience. Here are some steps to consider if you are serious about finding a loving companion after 50:
Reflect on who you are and what your own interests are, as well as what your ideal partner would be like
Decide how you want to get out there and try to meet new people. We recommend trying both dating apps and sites, as well as going out in person to meetups, local events, senior activities, and more to try meeting other older singles
Consider a dating coach if you feel uncomfortable with either prospect, as they can offer you more intensive one-on-one advice to help you out
Be active in both dating communities and locally to stand out, and don't just sit around waiting for someone to come to you
Involve your friends and family if you can, and be honest with them about your journey as you date and look for a new partner
Don't be discouraged by setbacks, being turned down, or dates that don't work out. It happens and getting back on the saddle is more important than ever when that happens
Take your time when you do meet someone and don't rush into a relationship. Even if your profiles or first impression suggest you are both compatible great matches, it is better to confirm it after being together for awhile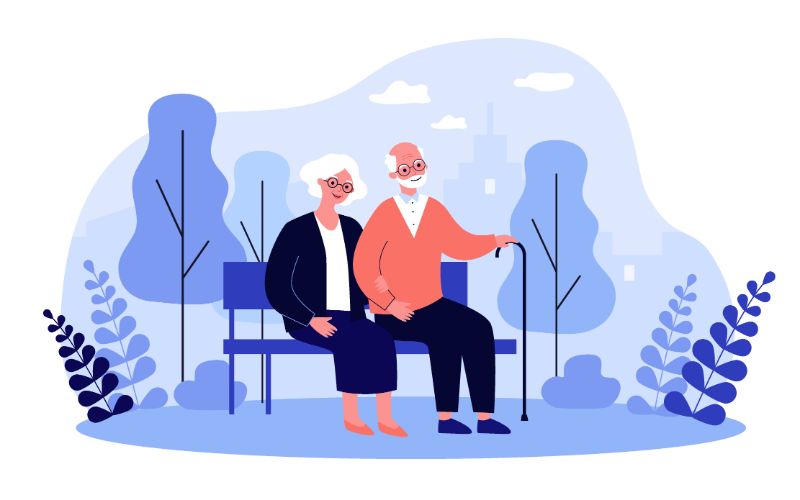 Why finding love in later life is wonderful
Finding love at any age in your life is a wonderful, beautiful thing. Of course, finding love later in life has its own wondrous charm to it as well. For example, your past relationships allow you to see more of the world and in people, and you can build stronger, better bonds. 
You are also able to move past your old insecurities and approach life as a wiser, more stable individual. Of course, seniors have their own issues and new insecurities to tackle, but these are issues that can be shared and overcome with partners as you date.
Older men and women are also better in tune with the finer things in life, and what is really important to them. Being able to look past shallow interests, flaws, and drama is important for seeing someone for who they really are.
There's also the knowledge that the two of you will be able to make your own choices and live a life that you want to without having to worry about how the course of your life will unfold. You're both well unto your own paths in life, already.
What are the best dating sites and apps to find companionship and love after 50
It has been shown that online dating sites are now the best way for people to look for and meet a new love, and this is true for both younger people and seniors alike. The reason for this couldn't be more obvious: online dating gives you flexibility, options, and access to singles.
From when you first sign up to your very first date, you want a service that can reliably help you out. Whether it's from how user-friendly it is, how reputable the service is, or for how large of a community there is on there, you'll want a brand you can trust.
That's why we have some of the best dating sites and apps to recommend to you for finding someone that wants to share in a long-term, serious relationship as a senior:
eHarmony
SilverSingles
Match.com
Mature Dating
Elite Singles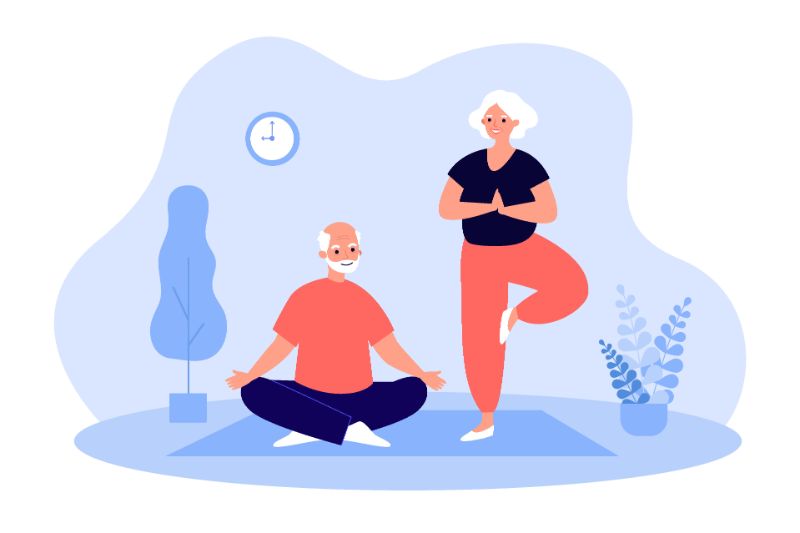 FAQ for finding companionship after 50
To help you find your own love story after 50 with a companion, we've got even more dating advice to offer you. We've answered some of the most frequently asked questions to get you started and make your journey for a companion even easier.
Can you find true love after 50?
Yes, of course you can. There are plenty of quality men and women who are a potential perfect match just waiting to meet you. The biggest challenge to overcome is to really make the effort to and put yourself out there. After that, it's just a matter of time. 
How do I find my partner after 50?
The largest point is that you'll need to actively look. This means visiting public outings where other over 50 singles meet and putting yourself out there. You should also consider using online dating services, as they'll give you the best shot at meeting a partner after 50. 
What is it like to fall in love after 50?
Falling in love after 50 is much like falling in love for the first time. It's a wonderful, exhilarating experience that takes your breath away and occupies every waking thought you have. It can give you purpose and make you feel young again, and it'll truly make you happy.
Is it too late to find love in your 50s?
It's never too late for anyone in their middle age or older to find true love. Really, whether you feel like you're a boomer, a senior, or someone still in their prime wasn't ever an issue here:
your chances of finding love later in life
and any point earlier depends on if you want it or not.
Your location, circumstances such as mobility or finances, and the kind of relationship you are looking for can be key factors in whether you find success or not. Don't be discouraged by setbacks though, and keep looking.