Disclaimer: The term BBW (Big Beautiful Women) was once used exclusively in the fetish / porn industry. What we associate with it are beautiful, confident plus-size women. In our article we do not want to contribute to objectification and stigmatization, but also to encourage bigger people and those who find them attractive in their lifestyle. Datingroo stands for body positivity and diversity with its brand.
Although progress in society has opened the door for people of specific sexualities, ethnicities and cultural backgrounds to date freely and mix it up, there is still a certain amount of taboo surrounding body image.
Many skinny guys know what it's like to burn a candle for a bigger, body-confident woman but might not have the courage to let her know how they feel for fear of being rejected.
Body dysmorphia and a poor body image can have a devastatingly limiting effect on your love life, your confidence, and your success in dating.
Online dating is helping to change all that. You'll find plenty of websites dedicated to thin guys and big, beautiful women (BBW). Sites that occupy this niche allow skinny men to interact with and date women, who are also of a certain size, freely and without judgement.
While these sites often encourage fetishization of a certain body type, objectification is not supported on genuine plus size dating apps. Body Positive dating sites that focus on relationships instead of hookups are a great place for female and male singles to meet within a trusted and safe environment.
If curves are your kryptonite, then the good news is that there are plenty to date out there, many of whom are looking for a partner of your physical type. Plus size dating is just as fulfilling as dating a woman of a lesser size. So how do you find your perfect plus-size partner, if you're a little on the thin side? We've looked at how it can be a pleasure, not a chore, for skinny guys.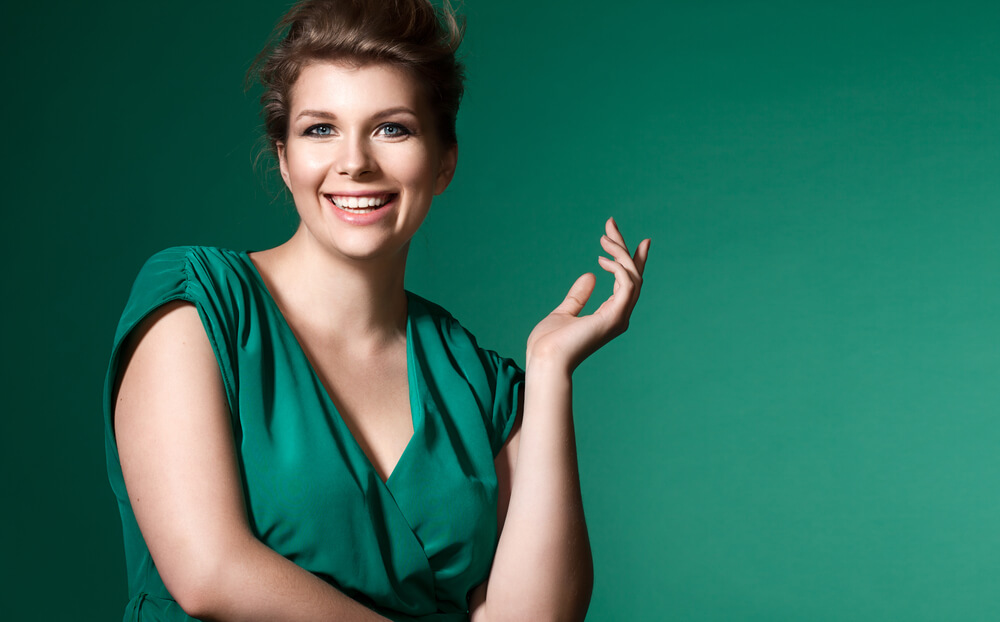 Things to Remember when Dating a body positive woman
The first step is to find a plus size online dating site that doesn't focus only on hookups. Sign up and you'll be able to read profiles from and see photos of candidates who might tick all your boxes.
While you'll also have to write something about yourself and upload a picture or two, be aware that the plus size users are on the lookout for someone who interests them, without being judgmental about body type. So you shouldn't be either.
Online dating can be much less stressful than face-to-face dating. You can message women who catch your eye at the time that's best for you and establish a connection before you meet them in the 'real world'.
While some skinny guys might worry that their lack of poundage might be a turn-off for larger women, it's worth remembering that the saying 'opposites attract' is very accurate.
There are plenty of curvaceous women who are looking for a straight-up, straight-down boyfriend who isn't afraid to have a voluptuous Venus on his arm.
How to Date a plus size single?
Regardless of whether you're turned on by someone's size, it's important to remember to look beyond the curves that catch your attention. Here are a few things to remember when dating a BBW.
They're not a fetish. BBW aren't a quick-fix solution to your fantasies. Many of the women who use body positive dating sites are there to find fulfilling and meaningful relationships. If you're after something quick and convenient, you should flirt with plus size women on hook-up sites. Read this article if you want to know how to flirt with BBW!
Be prepared to commit in public as well as in private. For many bigger women, the fear is that they'll be kept as a naughty secret. If you're serious about dating, then you may have to suffer judgement from those around you. The most attractive thing you can offer in this situation is complete and genuine indifference to what anybody else thinks or says.
Let her know how beautiful you find her. Snide remarks and passive-aggressive comments are part and parcel of being bigger than the prescribed norm and can easily damage confidence. Be sure to let your date know just how attractive she is and why. However, as the saying goes, beauty is only skin deep, so don't just consider how she looks. Who she is as a person is just as, if not more, important. Looks fade. Love and a kind heart don't!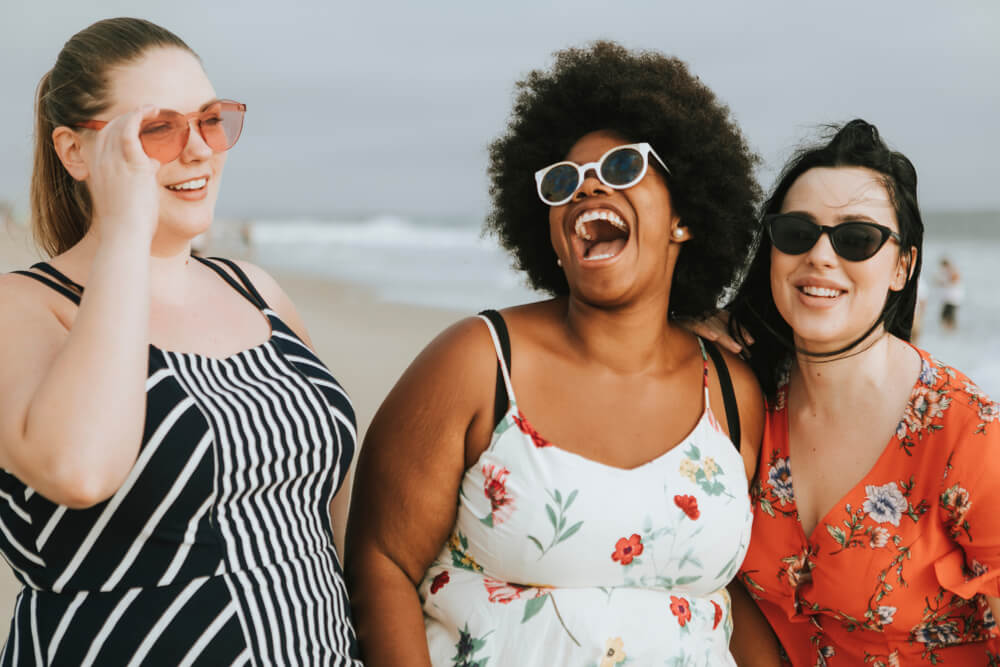 Why date a plus size women?
The chances are that, if you're a skinny guy, you're not going to be that body-confident. When you date a plus size women, you'll be dating someone who is likely to have similar issues, but for different reasons.
Dating a plus size woman when you're a thin man can be liberating. Not only do you get to hang out with a woman that looks good, but the chances are also that she'll speak the same language as you and have similar life experiences. Also many adult men prefer plus size women because of their supposed feminine figure.
Fundamentally, your size and the size of your date have nothing to do with the emotional connection you make. If you're both happy in each other's company, it doesn't matter how big or small you might be.